During 2016-17, teachers, students and administrators will tell the White Oak story through digital scoreboards. The primary instructional scoreboard will include the following:
Whiteboard Configuration: Classrooms have daily goals, objectives, Essential Questions (EQs), agendas & homework assignments posted on the board (or other location).
Student Use of Technology: Students are observed utilizing technology, 1:1 devices, cell phones for instructional purposes or digital textbooks & resources.
Student Collaboration: Students are observed effectively interacting with each other to accomplish instructional goals.
AVID Strategies: Observed instructional activities and other indicators are connected to AVID (Advancement Via Individual Determination). This includes specific organizational, note taking and instructional strategies.
Academic Advisory Fidelity: Observed AA classes include best practices (AA lesson implementation, data checks/grade conferences, news/current events, academic advising, grade level specific content such as GRADProject activities, academy related programs).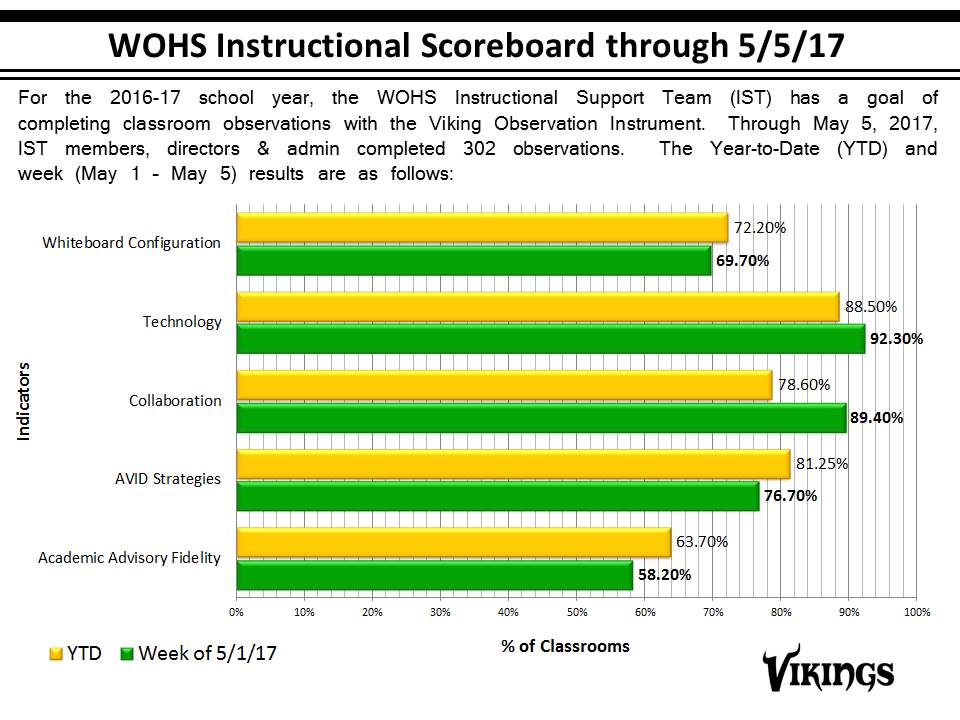 Scholarship Postings for 2016-17 (posted to the WOHS website):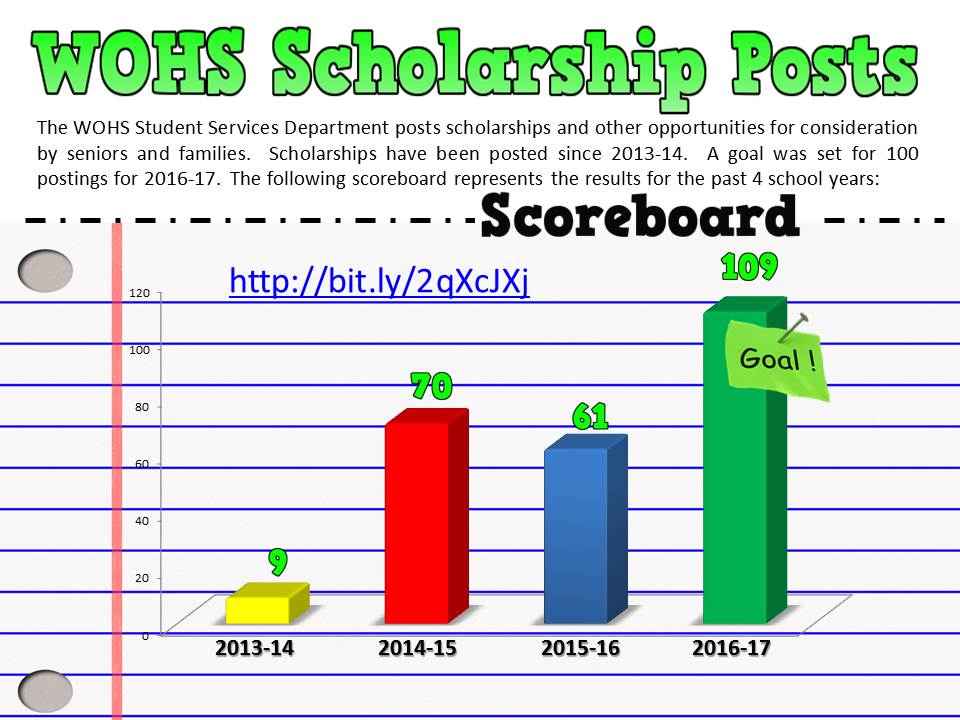 Cell Phone Policy Preference Scoreboard (from rising 9th grade orientation):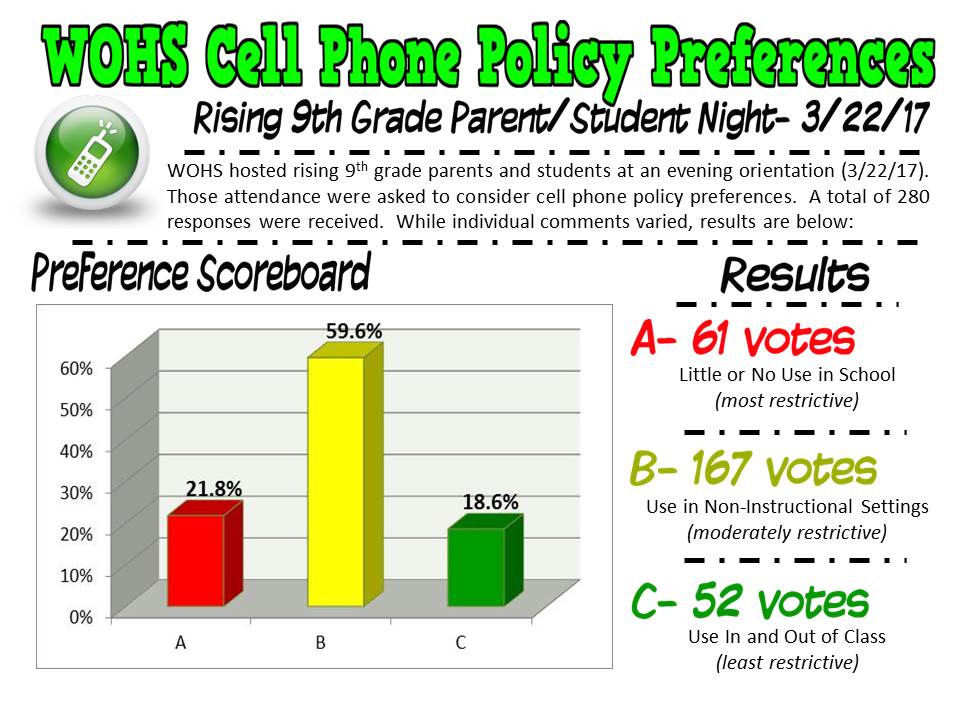 Twitter Poll Scoreboard... Leading up to the Wizard of Oz: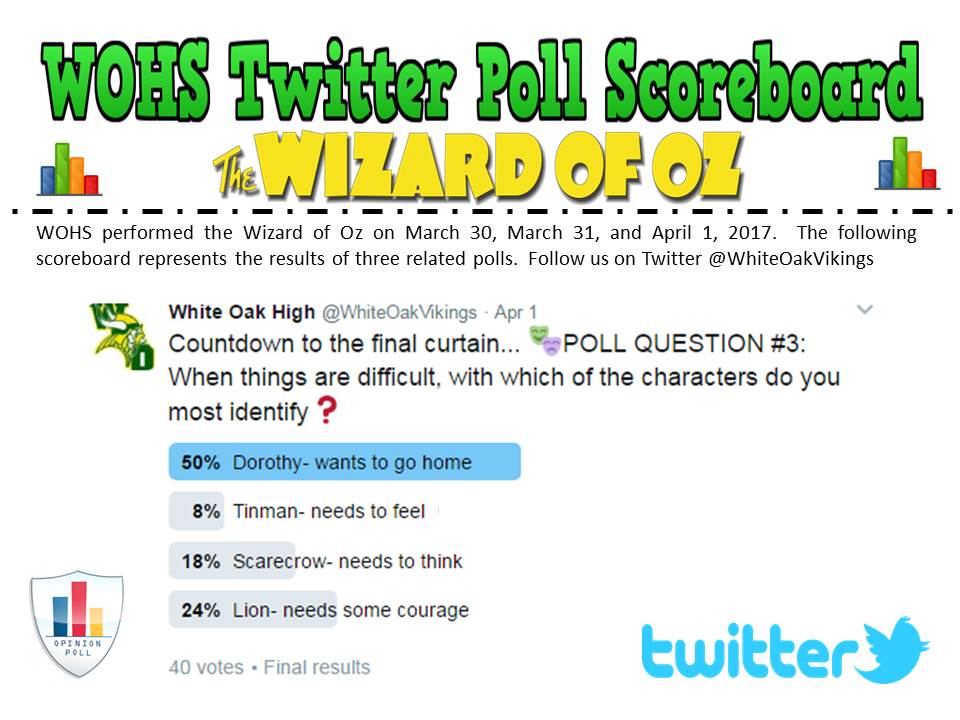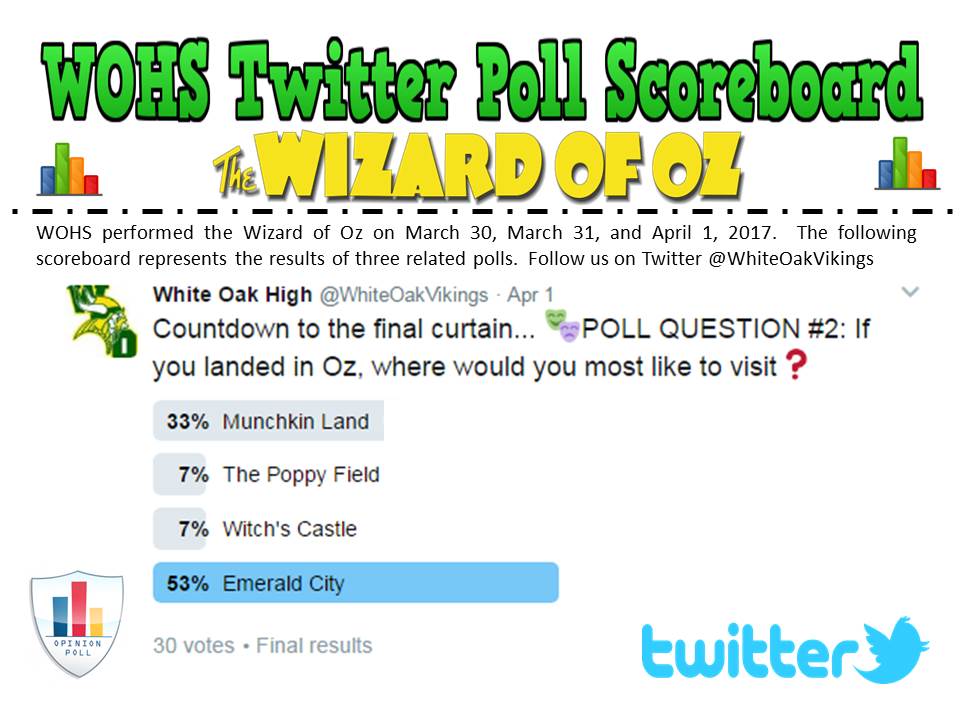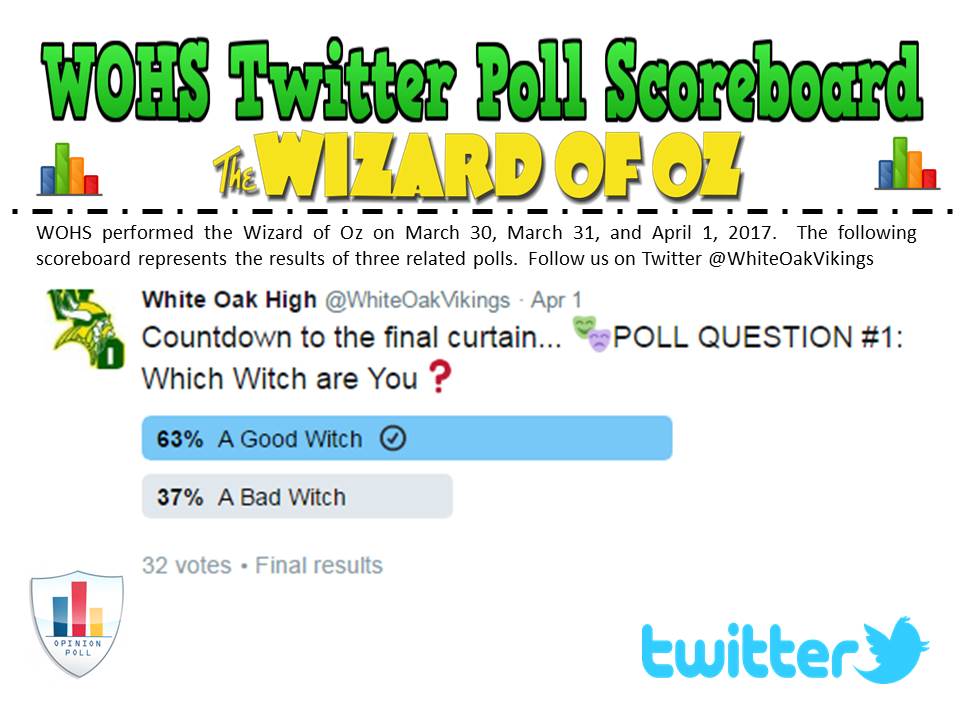 All-County Art Participation Scoreboard: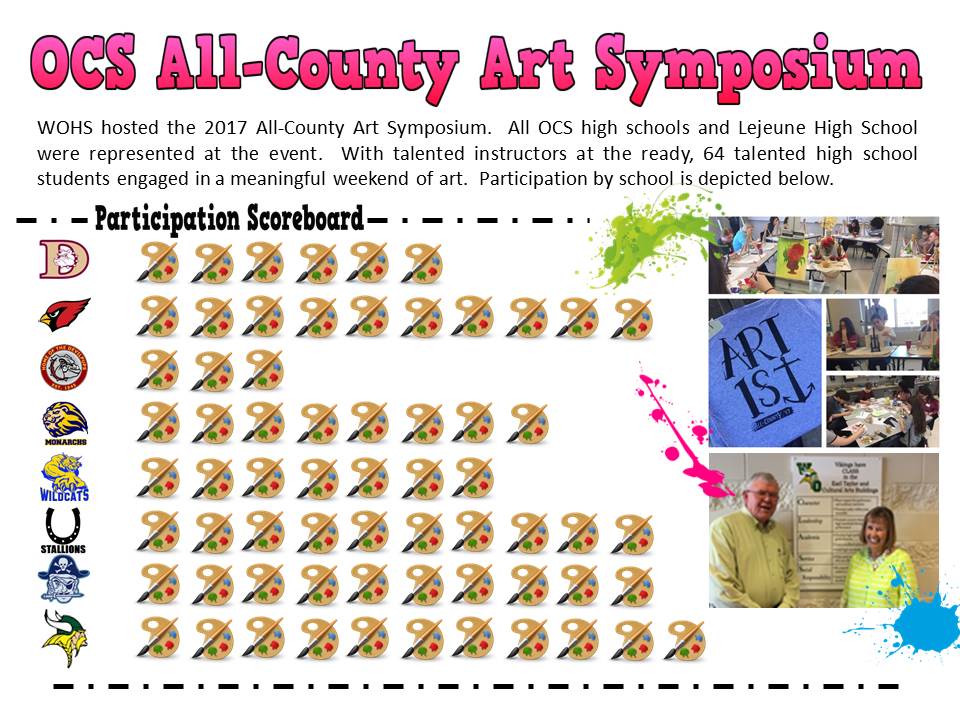 Technology Scoreboard from 2016-17: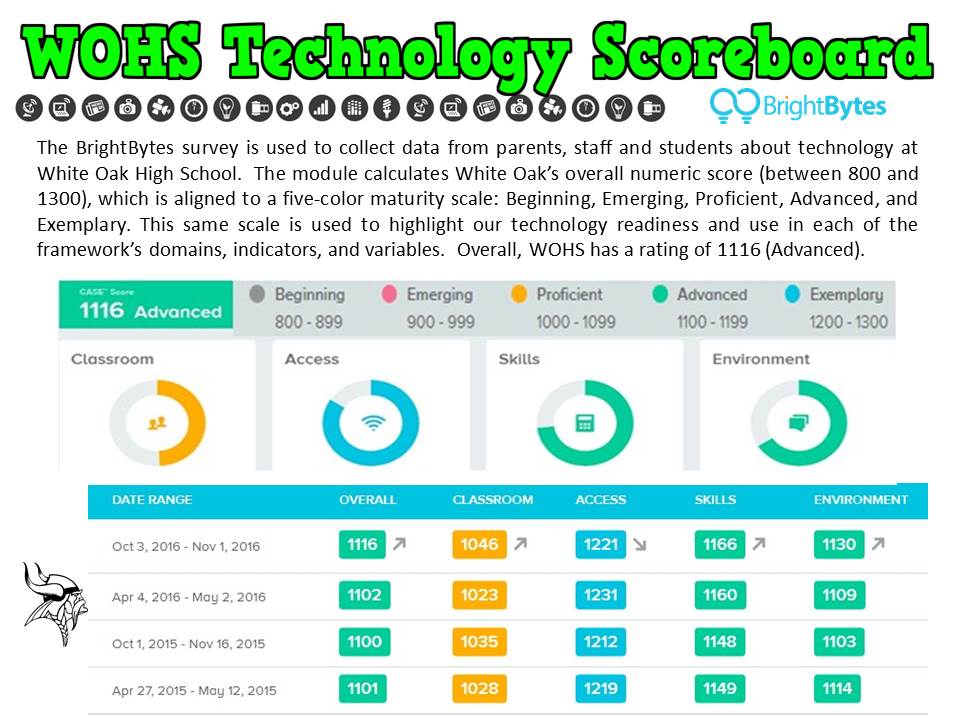 Mini-Munckins Scoreboard from Spring 2017: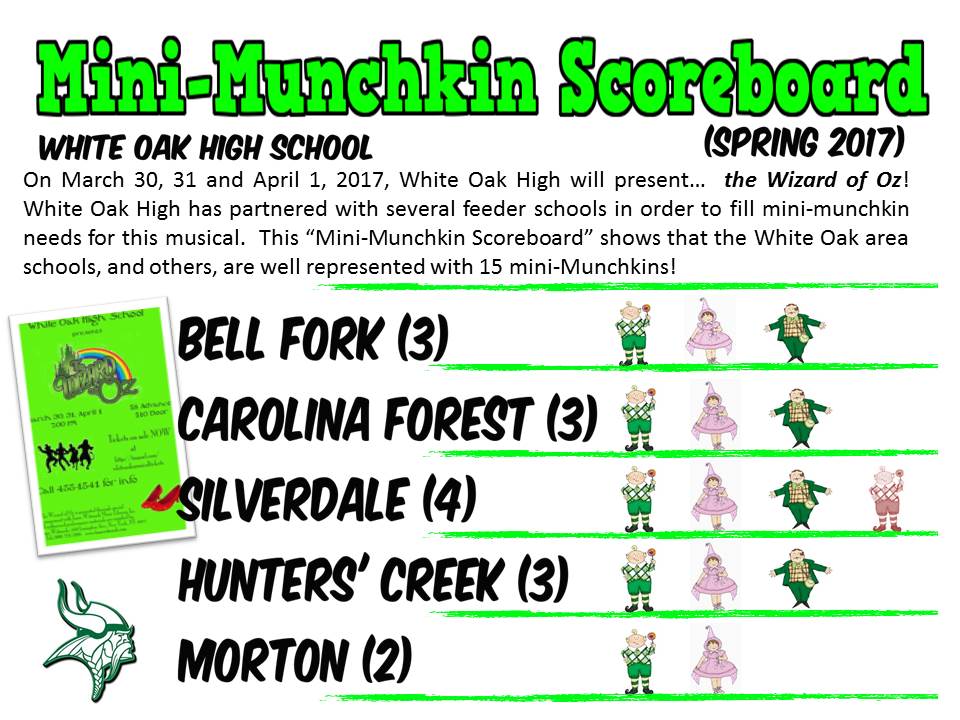 Blood Drive Scoreboard from Nov. 2016: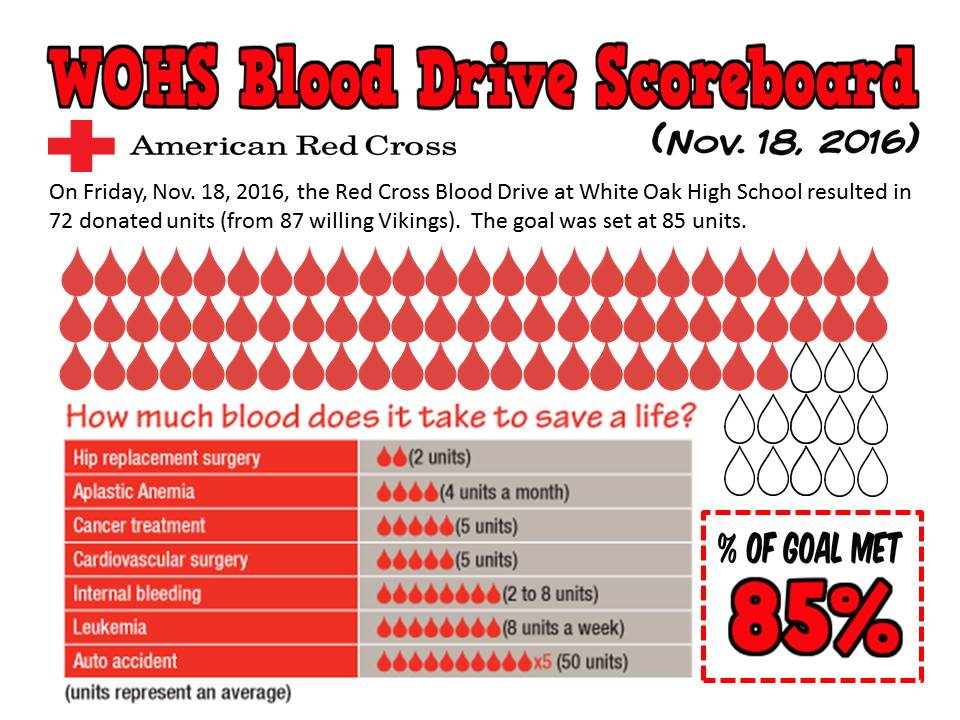 Mock Election Scoreboard from Nov. 2016: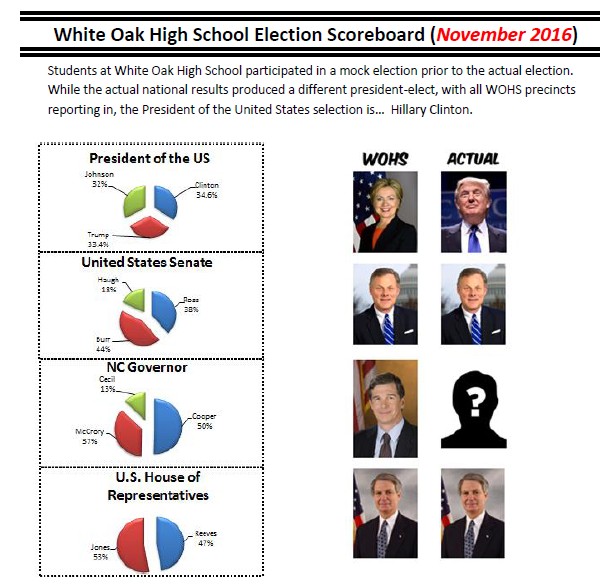 Edmentum Logins and/or Questions Answered (Edmentum houses our benchmarking programs, Plato and Study Island).